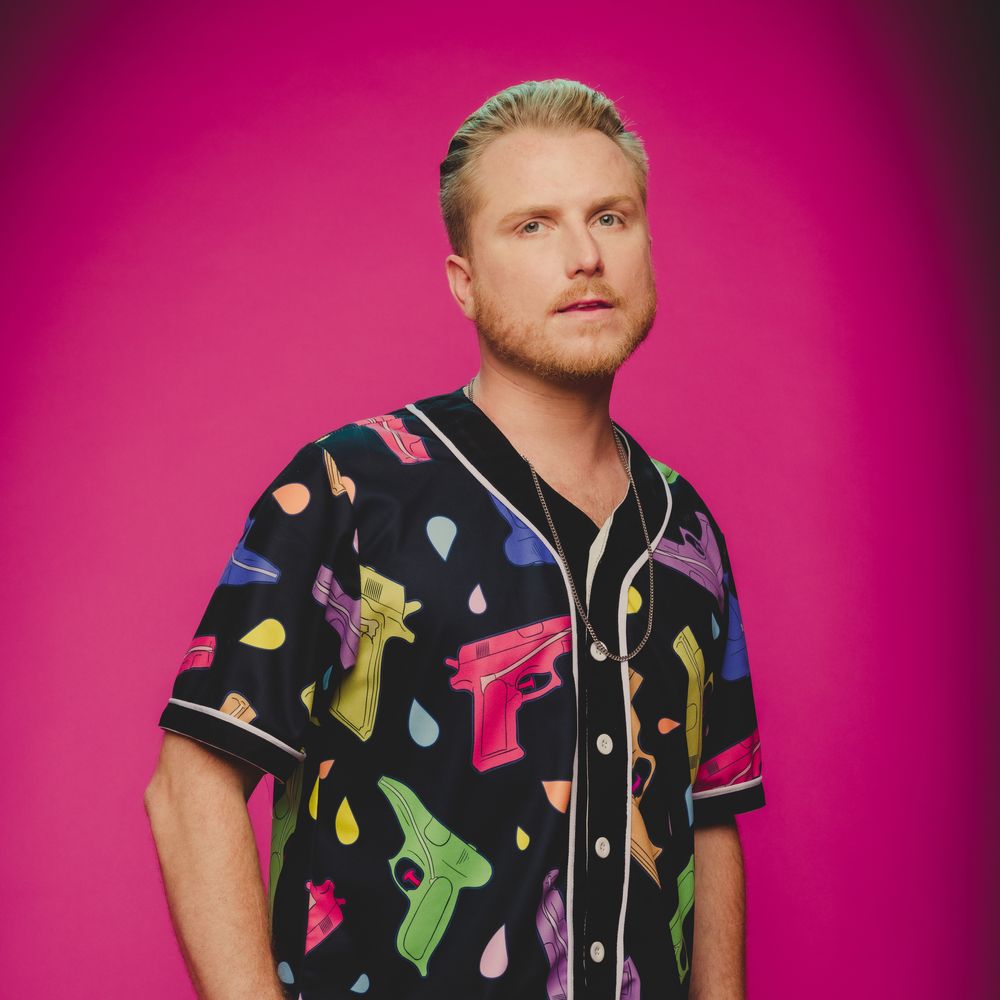 LA based songwriter and vocalist Tyler Garrett has combined a unique set of influences to create electronic pop with a twist. Born in South Carolina, he first discovered his passion and talent for music in choir, when as part of a chorus, his teacher pulled him aside to sing solo. From there he joined Youth Choir and became the lead singer in a youth program, discovering a world of influences while building his own sound as a vocalist in the start of a lifelong involvement in music. 
Tyler sings from the heart and genuinely enjoys every moment of his practice. He quickly racked up years of experience, experimenting by posting covers on YouTube. This lead to being featured as a vocalist on other artists' tracks, including When the Tide Comes with Siskiyou, which was released on bass music giant UKF records. He was also offered a private audition for popular talent show The Voice, but declined to further focus on his own sound and personal development as an artist, recognizing the benefits of getting to know who he was first. It paid off. Tyler quickly teamed up with local LA producer, AFTRMKT,  and has now recorded over 50 songs in partnership, as well as collaborating with his close friend Jeriqo on You Have Me, which saw great online success with over 1 million streams. Currently independent, he is continuing to develop his own work, including writing and recording original material which emphasises his vocal talents. 
Inspired by artists from Lady Gaga to English electronic music duo Above and Beyond, as well as singer songwriter and pianist Charlotte Martin, Tyler takes a broad view of music and has an open minded approach to incorporating elements from multiple genres. Whether it's a rapped verse in new single Potential Love,to trap influenced drums in Playing with Fire, Tyler likes to mix things up and experiment, adding interest with outside-the-box production ideas and smart arrangements. 
First and foremost a vocalist at heart, Tyler describes music as his 'passion and soul', and he loves to bring in vocal harmonies and double tracking to bring out the full scale of his versatile vocal interests. His music is written with this at the forefront of his mind, and his style is a combination of pop influences plus a huskier edge to his voice, RnB intensity, and layered production. Packaged up in an impressive range, his lyrics describe the emotion and fire of romantic relationships while interplaying with haunting instrumental melodies. 
Tyler's appreciation of many different influences has led to him carving out his own sound and identity. Currently he shows no signs of stopping and is wholeheartedly dedicated to developing his own work and continuing his musical collaborations- with the aim to start touring in the near future. His extensive experience collaborating with other artists has given him a thorough knowledge of and love for the music scene around him and he continues to show his passion in his writing.